Blepharitis Market is expected to show positive growth, during the forecast period of 2019 to 2032, according to DelveInsight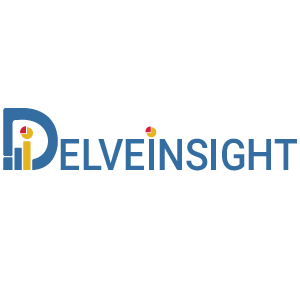 Blepharitis Market Insights report from DelveInsight provides a thorough understanding of the Blepharitis Market size by treatment, epidemiology, emerging therapies, market share of the various therapies, and the current and forecasted Blepharitis Market size from 2019 to 2032 divided into the 7MM (the USA, EU5 (Germany, France, Italy, Spain, and the UK), and Japan) regions.
Blepharitis Overview
Blepharitis is an inflammation of the eyelids in which they become red, irritated, itchy, and dandruff-like scales form on the eyelashes. It is a chronic external eye disorder resulting in red, burning, and irritated eyes which does not cause serious damage to the eyes, but it can be very uncomfortable. It can be caused by either bacteria or a skin condition, such as dandruff of the scalp or rosacea.
Download Sample Report- https://www.delveinsight.com/sample-request/blepharitis-market
Regions covered in the report
The United States
EU5 (Germany, France, Italy, Spain, and the United Kingdom)
Japan
Key highlights of the Blepharitis Market Report
According to NIH, Blepharitis is more common in individuals older than the age of 50.
According to the Atlas study (2022), over half of the patients (51%) have experienced signs and symptoms of Demodex Blepharitis for more than 4 years, and 58% of patients were never diagnosed with blepharitis.
In a study by Lemp et al. (2009), blepharitis symptoms are very common in the US population, with younger individuals reporting more, and more frequent, symptoms than older people.
Blepharitis Epidemiology Insights
In a survey conducted by Duncanet al., (2015), in the United States, 37% to 47% of patients seen by respondents were diagnosed with blepharitis. In a 2009 US survey, 37% of patients seen by an ophthalmologist and 47% of patients seen by an optometrist had signs of blepharitis (NIH).
Blepharitis Epidemiology Segmentation in the 7MM
Blepharitis Prevalent cases
Blepharitis Type- Specific Prevalent Population
Blepharitis Diagnosed and Treatable Cases
Do you want to know more infomation related to report? If yes, visit here- https://www.delveinsight.com/sample-request/blepharitis-market
Blepharitis Market Insights
Blepharitis is a long-term (chronic) condition, it cannot usually be cured, but the symptoms can be controlled with good eyelid hygiene. Depending on the severity of the disease, one or multiple therapeutic treatments are utilized. Early diagnosis and appropriate treatment can prevent disfigurement and may be lifesaving for this condition. A paradigm shift appears to be occurring in the treatment of Blepharitis. Whereas traditionally warm compress therapy and antibiotic ointment application have been the mainstays of treatment, however, many clinicians are now using prescription antibiotic therapy, as a treatment foundation. Targeting the important pathologic factors- bacteria, inflammation, and meibomian gland dysfunction- is critical to the successful management of Blepharitis.
Blepharitis Treatment Market
The first line of treatment generally includes warm compresses, eyelid cleansing, antibiotics (topical, systemic), and topical anti-inflammatory agents (e.g. corticosteroids, cyclosporine), etc. These treatments are also used in combination. Topical antibiotics like bacitracin or erythromycin have been shown to provide symptomatic relief, and they have been effective in decreasing bacteria from the eyelid margin in the cases of anterior blepharitis. Corticosteroid eye drops or ointments are typically applied several times daily to the eyelids or ocular surface to reduce inflammation.
Blepharitis Therapeutics Market
The Blepharitis therapeutics market dynamics is further expected to increase by the major drivers such as rising prevalent population, technological advancements, and upcoming therapies in the forecast period [2019-2032].
The Total Market Size of Blepharitis will include the Market Size of both the potential upcoming therapies along with current treatment regimens in the seven major markets. The market size is expected to increase during the forecast period due to the rise in prevalent population and emergence of novel therapies.
Blepharitis Emerging Therapies
There are few potential emerging therapies currently in development for blepharitis, the key players include Tarsus Pharmaceuticals (TP-03), AXR-159 (AxeroVision), which are in phase II developmental trial.
Request Sample Report- https://www.delveinsight.com/sample-request/blepharitis-market
Table of Content
1. Key Insights
2. Blepharitis Executive Summary
3. Blepharitis Competitive Intelligence Analysis
4. Blepharitis: Market Overview at a Glance
5. Blepharitis: Disease Background and Overview
6. Blepharitis Patient Journey
7. Blepharitis Epidemiology and Patient Population
8. Treatment Algorithm, Current Treatment, and Medical Practices
9. Blepharitis Unmet Needs
10. Key Endpoints of Blepharitis Treatment
11. Blepharitis Marketed Products
12. Blepharitis Emerging Therapies
13. Blepharitis: Seven Major Market Analysis
14. Attribute analysis
15. 7MM: Blepharitis Market Outlook
16. Access and Reimbursement Overview
17. KOL Views
18. Blepharitis Market Drivers
19. Blepharitis Market Barriers
20. Appendix
21. DelveInsight Capabilities
22. Disclaimer
23. About DelveInsight
Blepharitis Market Report Highlights
In the coming years, the Blepharitis market is set to change due to the rising awareness of the disease, and incremental healthcare spending across the world; which would expand the size of the market to enable the drug manufacturers to penetrate more into the market
The companies and academics are working to assess challenges and seek opportunities that could influence Blepharitis R&D. The therapies under development are focused on novel approaches to treat/improve the disease condition
Major players are involved in developing therapies for Blepharitis. The launch of emerging therapies will significantly impact the Blepharitis market
A better understanding of disease pathogenesis will also contribute to the development of novel therapeutics for Blepharitis
Our in-depth analysis of the pipeline assets across different stages of development (Phase III and Phase II), different emerging trends and comparative analysis of pipeline products with detailed clinical profiles, key cross-competition, launch date along with product development activities will support the clients in the decision-making process regarding their therapeutic portfolio by identifying the overall scenario of the research and development activities.
Why should you buy this report?
The report will help in developing business strategies by understanding trends shaping and driving the Blepharitis market
To understand the future market competition in the Blepharitis market and Insightful review of the key market drivers and barriers
Organize sales and marketing efforts by identifying the best opportunities for Blepharitis in the US, Europe (Germany, Spain, Italy, France, and the United Kingdom) and Japan
Identification of strong upcoming players in the market will help in devising strategies that will help in getting ahead of competitors
Organize sales and marketing efforts by identifying the best opportunities for Blepharitis market
To understand the future market competition in the Blepharitis market
About Us
DelveInsight is a Business Consulting and Market research company, providing expert business solutions for the healthcare domain and offering quintessential advisory services in the areas of R&D, Strategy Formulation, Operations, Competitive Intelligence, Competitive Landscaping, and Mergers & Acquisitions.
Media Contact
Company Name: DelveInsight Business Research LLP
Contact Person: Yash Bhardwaj
Email: Send Email
Phone: 9193216187
Address:304 S. Jones Blvd #2432
City: Las Vegas
State: NV
Country: United States
Website: https://www.delveinsight.com/