Bobby Wheat Expands into Digital Marketplace and NFTs After Success of "Vegas Pop Series"
Bobby Wheat is the Master of Photography and a renowned Gallery Owner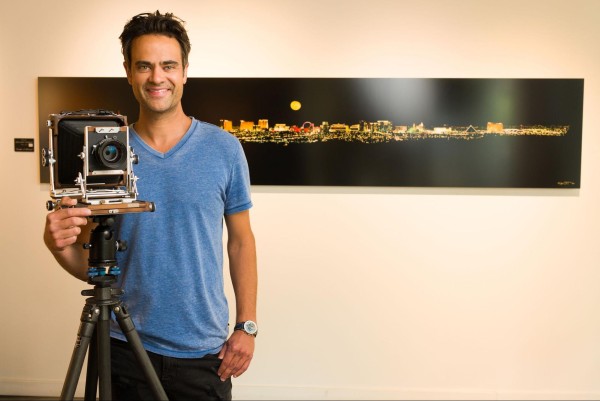 Bobby Wheat has announced that he is expanding his world-renowned fine art photography production into the digital world and the NFT marketplace after the success of the Bobby Wheat Gallery's "Vegas Pop Series."
Launched as an extension of the latest Vegas-Centered "Film Negatives Series", the "Vegas Pop Series" has already sold out on multiple pieces as featured on the official Bobby Wheat Gallery website.
By implementing his classic FILM photographic approach with a twist in which the negatives are printed as negatives, Bobby's "Film Negatives Series" offers a modern 'pop art' aesthetic without departing from the film roots that distinguish Bobby's body of work from that of nearly every other photographic artist on earth.
Bobby Wheat's work has also been previously featured in the luxury-lifestyle magazine, The Robb Report, courtesy of Luxury Estates International, which showcases the world's finest real estate properties in more than 30 countries.
With the gallery's continued success in achieving nearly $5 million in fine art sales, Wheat has expressed great interest in the utility and creation of digital art as well as the opportunity it can provide to artists around the world as the Web3 space continues to become more accessible to creators.
Bobby Wheat has also said that he envisions the revolutionary power that digital art and NFTs possess in transforming the art industry as a whole, creating new avenues for expression in the same way that photography revolutionized our perception of what can be expressed into art.
The remaining pieces of the "Vegas Pop Series" are still available for viewing and reservation at the Bobby Wheat Gallery located at Downtown Summerlin in Las Vegas, Nevada. Previews of other collections and pieces by Bobby Wheat, including "No Place Like Home" and "Friday Night Lights" are also available online.
The Bobby Wheat Gallery has released an extensive hardback book "Bobby Wheat in Black and White," containing 50 images from his earliest works to new unreleased FILM Photographs, with more details.
"Regardless of where we come from or what path we choose to run, humility, gratitude, and the pursuit of excellence are universal languages." Live Inspired." – Bobby Wheat
For more details, contact Shawn Willis at 833-931-3128 ext. 701, email: [email protected]
About Bobby Wheat:
Bobby Wheat is an award-winning Master of Photography, a certified Sommelier, and a globally recognized authority in fine art photography. As the owner of the Bobby Wheat Gallery in Las Vegas, Nevada, he has served the community of Summerlin as well as patrons from 5 continents for more than 11 years.
In April of 2011, Bobby Wheat launched his own gallery in a local Las Vegas development, and after one decade, the Bobby Wheat Gallery has contributed to Wheat's success as one of the most collected photographic artists in history.
By taking to heart many life lessons he has and continues to learn as an artist, a husband, and a father, Bobby Wheat incorporates a mindset of always pursuing excellence, overcoming challenges through consistency and hard work, and utilizing his talents to provide for those around him.
Media Contact
Company Name: 5AMGlobal
Contact Person: Shawn Willis
Email: Send Email
City: Las Vegas
State: NV
Country: United States
Website: 5AMGlobal.com