Vasculitis Market to Witness Upsurge in Growth During the Forecast Period (2022-2032), Examines DelveInsight | Key Companies – Novartis, Ambulero, InflaRx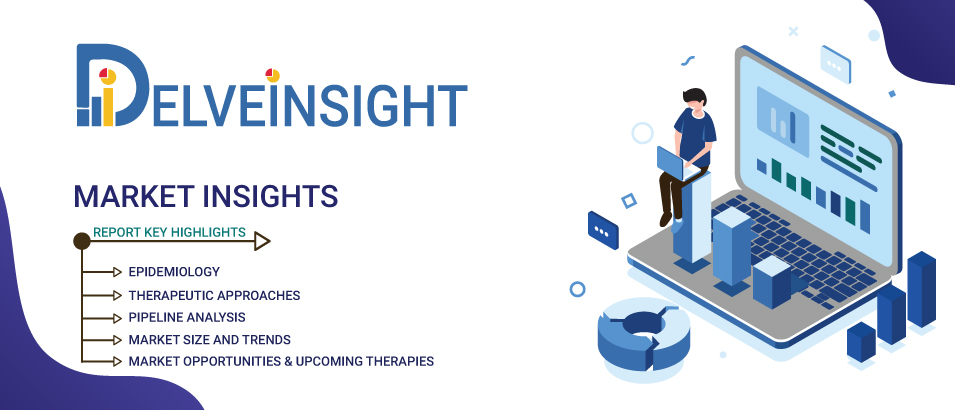 DelveInsight's "Vasculitis Market Insights, Epidemiology, and Market Forecast-2032″ report offers an in-depth understanding of Vasculitis, historical and forecasted epidemiology and the Vasculitis market trends in the United States, EU5 (Germany, Spain, Italy, France, and United Kingdom) and Japan.
The Vasculitis market is expected to surge due to the disease's increasing prevalence and awareness during the forecast period. Furthermore, launching various multiple-stage Vasculitis pipeline products will significantly revolutionize the Vasculitis market dynamics.
Vasculitis Overview
Vasculitis is inflammation of blood vessels. In individuals with vasculitis, inflammation damages the lining of affected blood vessels, causing narrowing, the formation of blood clots (thrombosis), and/or blockage. As a result, there may be a restriction of oxygenated blood supply to certain tissues (ischemia), potentially resulting in pain, tissue damage, and, in some cases, malfunction of certain affected organs.
The vasculitis symptoms are many because of the wide variety of body systems it can affect. Depending on the system involved, muscle pain, joint pain, fever, weight loss, loss of appetite (anorexia), headache, or generalized weakness may occur.
Some of the key facts of the Vasculitis Market Report:
The Vasculitis market size is anticipated to grow with a significant CAGR during the study period (2019-2032)
As per Berti et al., the age- and sex-adjusted prevalence of AAV in adults (age ≥18) was 42.1 per 100,000 population, with a slightly higher prevalence in women than men
According to a review study by Kobayashi et al., the prevalent cases of GCA patients ≥50 years of age was 1.47 cases per 10 million people in Japan compared to 200 and 60 cases per 10 million people in the United States and Spain, respectively
Key Vasculitis Companies: Novartis, Ambulero, InflaRx, and others
Key Vasculitis Therapies: Secukinumab, AMB-301, Vilobelimab, and others
Get a Free sample for the Vasculitis Market Report
Key benefits of the Vasculitis Market report:
Vasculitis market report covers a descriptive overview and comprehensive insight of the Vasculitis Epidemiology and Vasculitis market in the 7MM (the United States, EU5 (Germany, Spain, France, Italy, UK) & Japan.)
The Vasculitis market report provides insights on the current and emerging therapies.
Vasculitis market report provides a global historical and forecasted market covering drug outreach in 7MM.
The Vasculitis market report offers an edge that will help develop business strategies by understanding trends shaping and driving the Vasculitis market.
Discover more about therapies set to grab major Vasculitis market share @ Vasculitis market forecast
Vasculitis Epidemiology Segmentation:
The Vasculitis market report proffers epidemiological analysis for the study period 2019–2032 in the 7MM segmented into:
Total Prevalence of Vasculitis
Prevalent Cases of Vasculitis by severity
Gender-specific Prevalence of Vasculitis
Diagnosed Cases of Episodic and Chronic Vasculitis
Vasculitis Market
The dynamics of the Vasculitis market are anticipated to change in the coming years owing to the expected launch of emerging therapies and others during the forecasted period 2019-2032.
Download the report to understand which factors are driving Vasculitis epidemiology trends @ Vasculitis Epidemiological Insights
Vasculitis Therapies and Key Companies
Secukinumab: Novartis
AMB-301: Ambulero
Vilobelimab: InflaRx
Scope of the Vasculitis Market Report
Study Period: 2019–2032
Coverage: 7MM [The United States, EU5 (Germany, France, Italy, Spain, and the United Kingdom), and Japan]
Key Vasculitis Companies: Novartis, Ambulero, InflaRx, and others
Key Vasculitis Therapies: Secukinumab, AMB-301, Vilobelimab, and others
Vasculitis Therapeutic Assessment: Vasculitis current marketed and Vasculitis emerging therapies
Vasculitis Market Dynamics: Vasculitis market drivers and barriers
Competitive Intelligence Analysis: SWOT analysis, PESTLE analysis, Porter's five forces, BCG Matrix, Market entry strategies
Unmet Needs, KOL's views, Analyst's views, Vasculitis Market Access and Reimbursement
Table of Contents
1. Vasculitis Market Report Introduction
2. Executive Summary for Vasculitis
3. SWOT analysis of Vasculitis
4. Vasculitis Patient Share (%) Overview at a Glance
5. Vasculitis Market Overview at a Glance
6. Vasculitis Disease Background and Overview
7. Vasculitis Epidemiology and Patient Population
8. Country-Specific Patient Population of Vasculitis
9. Vasculitis Current Treatment and Medical Practices
10. Vasculitis Unmet Needs
11. Vasculitis Emerging Therapies
12. Vasculitis Market Outlook
13. Country-Wise Vasculitis Market Analysis (2019–2032)
14. Vasculitis Market Access and Reimbursement of Therapies
15. Vasculitis Market drivers
16. Vasculitis Market barriers
17. Vasculitis Appendix
18. Vasculitis Report Methodology
19. DelveInsight Capabilities
20. Disclaimer
21. About DelveInsight
To know more about Vasculitis treatment, visit @ Vasculitis Medications
Media Contact
Company Name: DelveInsight Business Research LLP
Contact Person: Gaurav Bora
Email: Send Email
Phone: 9193216187
Address:304 S. Jones Blvd #2432
City: Las Vegas
State: Nevada
Country: United States
Website: https://www.delveinsight.com/